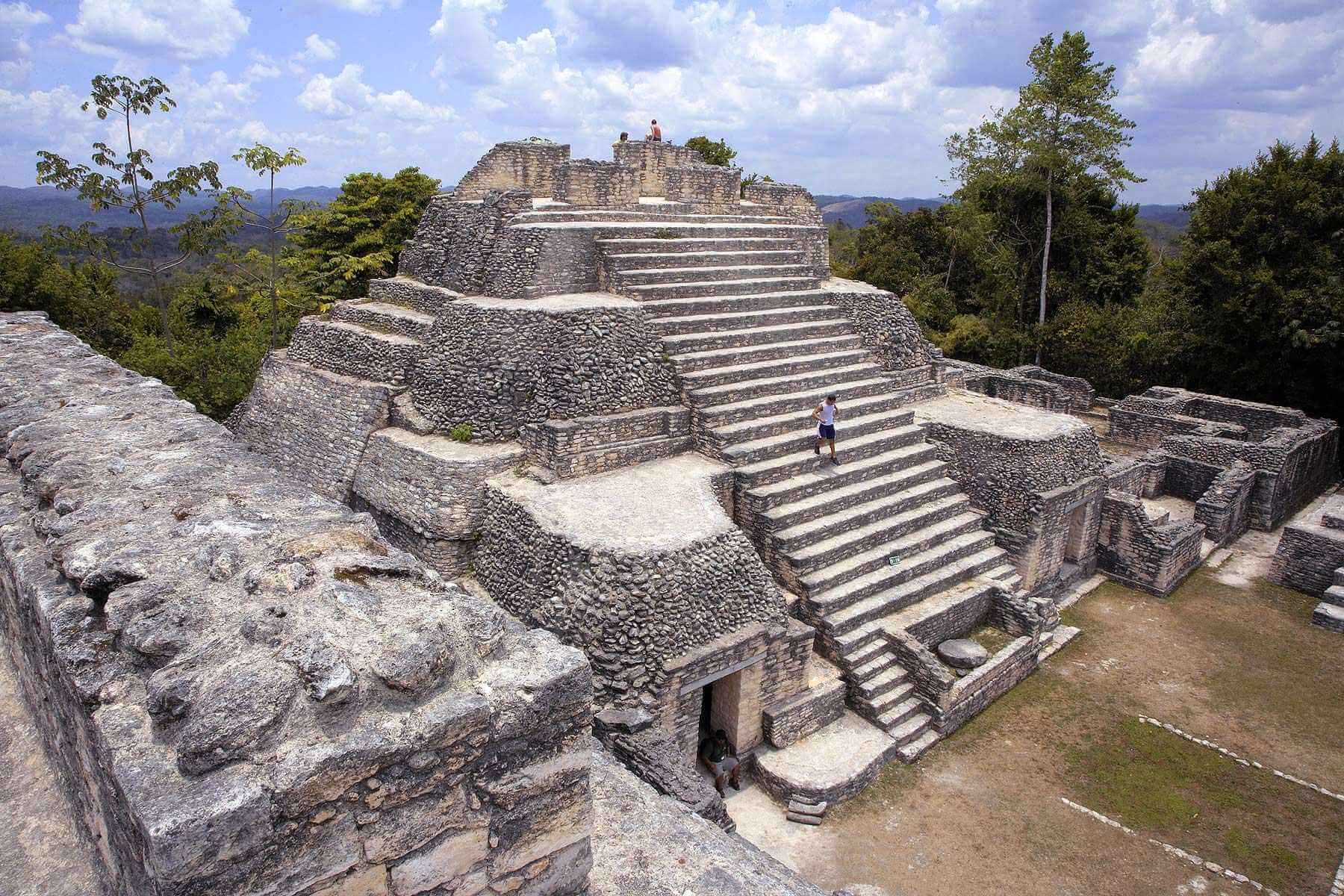 Mayan Temple Tours
These are the some of the Mayan Temple tours we offer in our Belize Vacation Packages. Although we can book individual tours and activities – we encourage you to choose one of our carefully planned packages. This allows you to experience as much of Belize as possible and get the most of your stay and money.
XUNANTUNICH MAYAN TEMPLES
To reach the Belize Mayan grounds of Xunantunich, you cross the Mopan River on a hand cranked ferry and proceed up, up, up a steep incline to the site. The excavated temple, El Castillo, is one of the highest structures in all of Belize and boasts an awe-inspiring view, a reconstructed frieze, a number of stele, and a ball court.
***** This tour can also be done via Horseback Riding!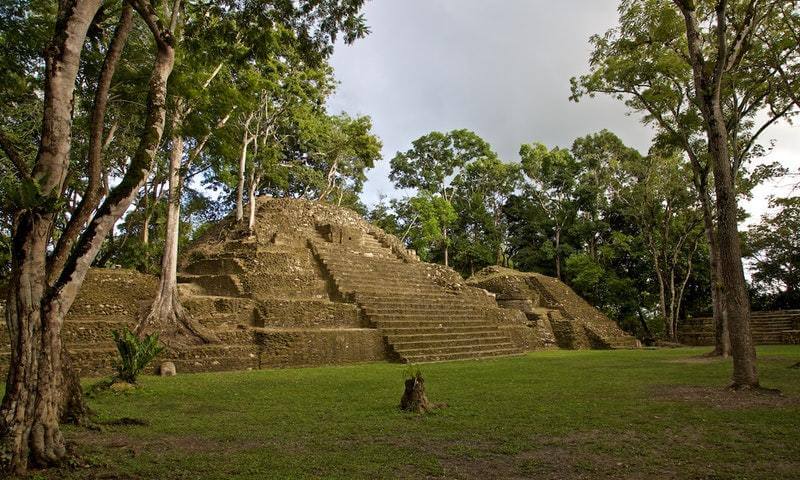 CAHAL PECH MAYAN TEMPLES & MUSEUM
Right at the edge of San Ignacio town, the catacomb-like ruins of Cahal Pech await your visit. As the home of the family of royalty, Cahal Pech is distinct from other sites. There a small museum and native guide are available for interpretation.
CARACOL MAYAN TEMPLES
The colossal Caracol Ruins are right here in the Maya Mountains or Belize! Caracol is an exciting site, 9 miles square, blessed with a number of awe inspiring temples and numerous stele. Enshrouded by Macaw and Tapir-filled forests, it is set in the heart of the Mayan "empire".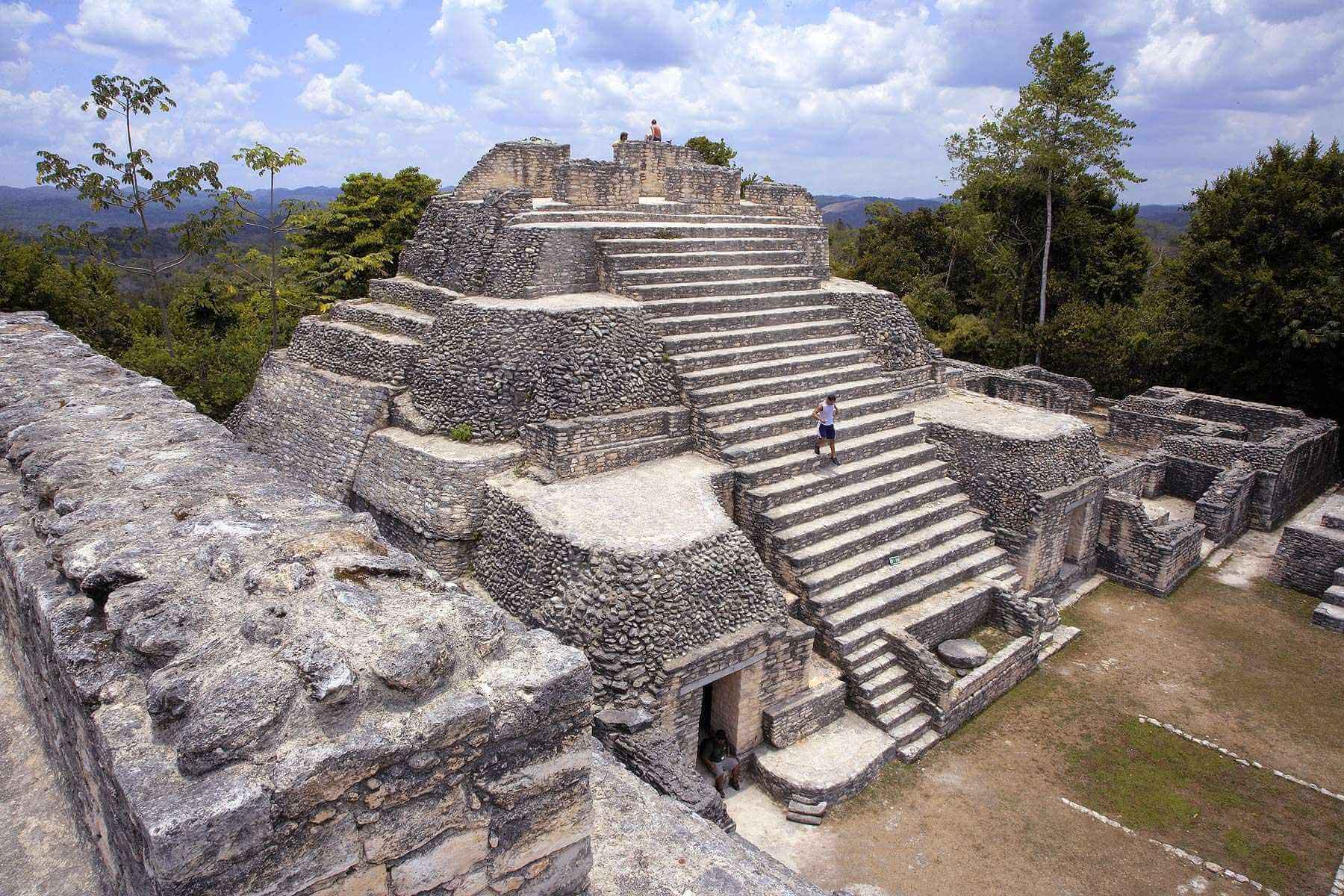 TIKAL MAYAN TEMPLES
Tikal in Guatemala ruled over vast areas of the ancient Mayan World. Today it is designated a "World Heritage" site and unsurpassed in both Natural History and Archaeology. This long day trip over rough roads is richly rewarded as your guide explains the breath-taking temples and shows you the monkeys and birds. The time is all too short, but the inspiration and insights gained will stay with you a lifetime.