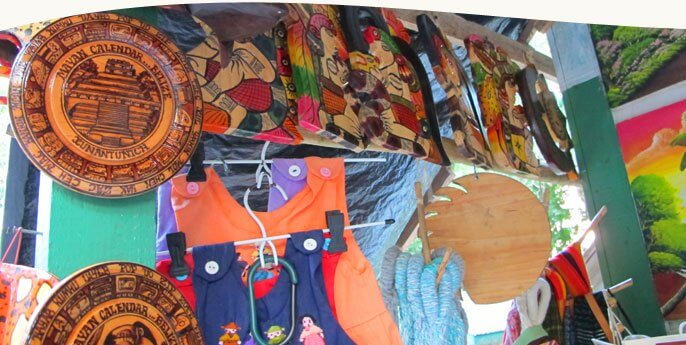 Culture Tours
These are the some of the Belize culture tours we offer in our Belize Vacation Packages. Although we can book individual tours and activities – we encourage you to choose one of our carefully planned packages. This allows you to experience as much of Belize as possible and get the most of your stay and money.
NEARBY SAN IGNACIO TOWN
If you have a half day free, you'll enjoy visiting San Ignacio town and Cahal Pech Mayan Temple, just one mile away. San Ignacio town is a former logging town where the Macal River was used to float logs all the way to Belize City. A view from the Cahal Pech area reveals the beautiful little town with its two main streets and red tiled roofs...beyond that a large orange grove, a meandering river and...jungle. The people are warm, friendly, and well educated. They are a real cultural mix; there are Lebanese, Mayan, Creole, Hispanics, East Indian, some Garifuna and Chinese, and a good number of immigrants from almost everywhere. You may enjoy just walking around town for half a day visiting local gift shops, peaking into the tortilla factories, and local restaurants.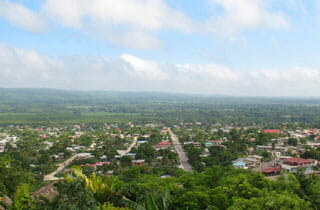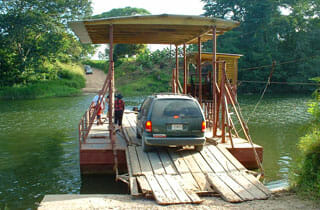 MENNONITE COMMUNITY IN SPANISH LOOKOUT
To get to Spanish Lookout, one must cross the Belize River on a hand cranked ferry. It takes about 1/2 hour by van to reach the area. A modern community, it is an example of economic cooperation. You can visit any number of small farm businesses, homes where cottage industry is practiced, and the main Farmer's Trading Center.
SAN IGNACIO MARKET
Visit the farmer's market and explore the variety of foods, goods, and people. Take time to sample tamales and visit the local ice-cream parlor.