Live In Belize; and be our neighbor!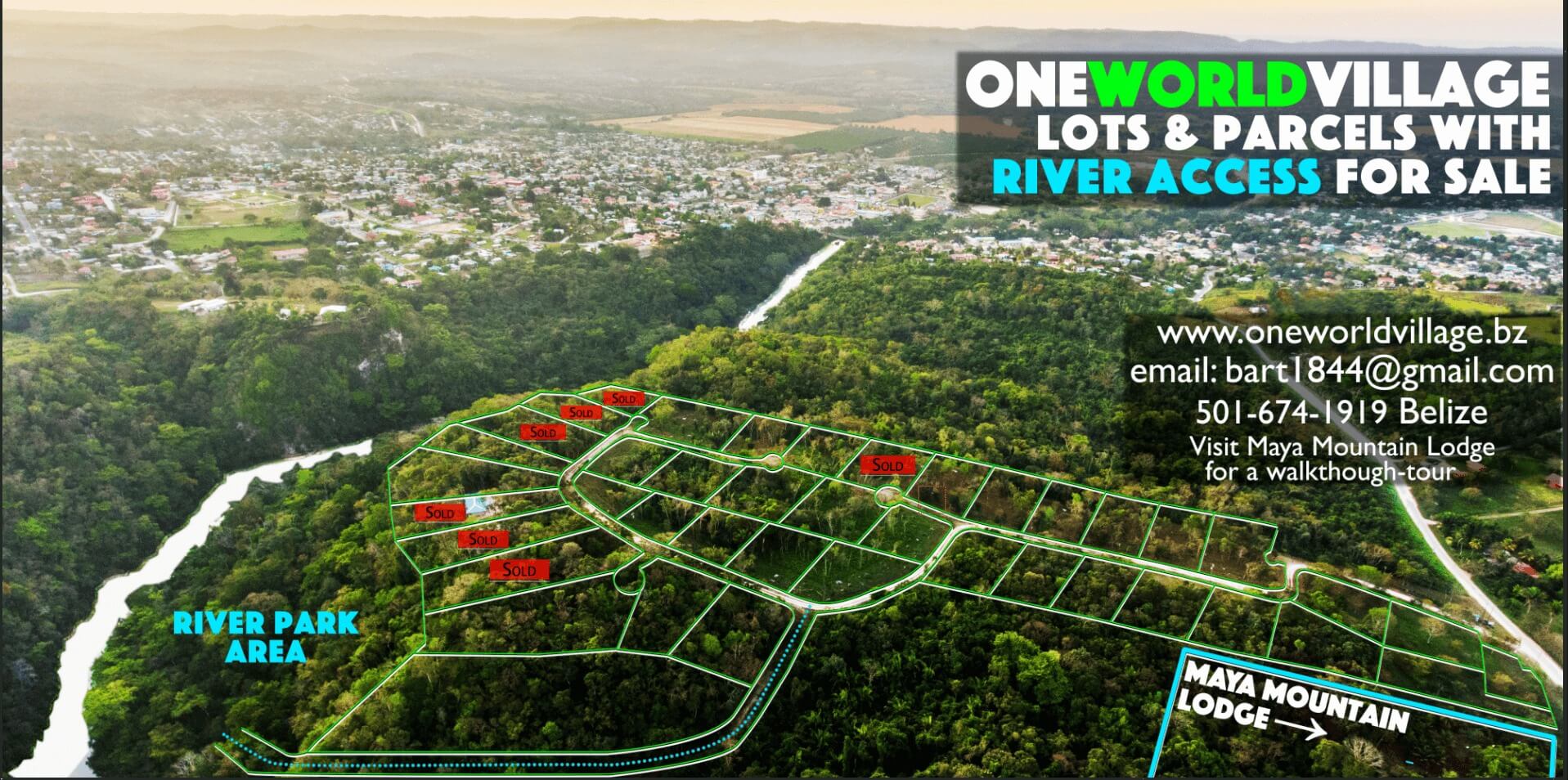 Bart and Suzi, the owners of the Maya Mountain Lodge, have created an eco-community right beside the lodge which they call "One World Village".  Many of their customers have become their friends thus this is an effort to assist them to invest or live in Belize.
Beautiful lots, a community garden area, access to a river park all are attractive reasons to invest in this property and maybe someday live in Belize.  There are 41 lots in the community plus 3 common areas.  The community design encourages a slow pace and respect for one another.  The covenants are reasonable yet require a responsible sense of community.
A gate at the entrance enhances security.  The entire entrance area has attractive flower gardens.
They invite you to enjoy the One World video about a past guest of the Maya Mountain Lodge who enjoyed San Ignacio and its many attractions so much that they finally decide to buy a lot next door.  Now they live in Belize and are our neighbors!
For more info please go to One World Village: www.oneworldvillage.bz
There you can find another video as well as details of the community.