Cave Tours
These are the some of the Belize Cave tours we offer in our Belize Vacation Packages. Although we can book individual tours and activities – we encourage you to choose one of our carefully planned packages. This allows you to experience as much of Belize as possible and get the most of your stay and money.
CHE CHEM HA CAVE
Only 40 minutes by van from Maya Mountain Lodge, this cave is set in the remote upper Macal River area of Belize. The Morales family, owners and pioneers to this location many years ago, can recount many stories of the logging days, jaguars, and the long mule trips into their little "paradise". The cave, a healthy 40 minute climb through the bush from the Morales farm, consists of Mayan pottery-filled chambers with large intact pots varying in size, shape, and decoration.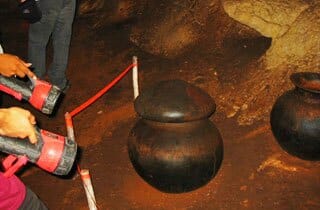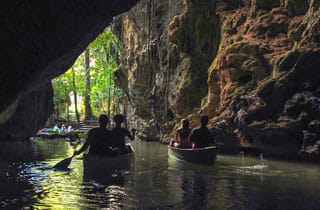 BARTON CREEK CAVE CANOEING
A visit to Barton Creek Cave involves spending over an hour paddling canoes along an ancient Mayan waterway inside the mountain. Your guide will point out skulls and artifacts as you pass between stalactites. This Belize cave is one of the largest caves in the world. The high ceiling and beautiful rock flows and cathedral chambers make this a beautiful place to photograph.
ACTUN TUNICHIL MUKNAL CAVE (ATM)
ATM was featured on the cover of National Geographic Traveler Magazine. The ATM cave is a 45 minute drive from San Ignacio, followed by a 45 minute nature hike. The hike includes three stream crossings and passes through the 6,700 acre Tapir Mountain Nature Reserve. Swim into the cave with full gear and then explore where human sacrifices were conducted in past ages. Moderate level of fitness and strong sense of adventure recommended.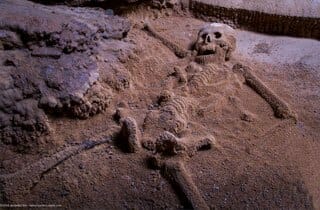 BLUE HOLE NATIONAL PARK
The Blue Hole isn't always blue, but it's always beautiful. Found right in the middle of the jungle along the Southern Highway south of Belmopan, it's a good place for birding and swimming. Quite a number of stairs descend to this small spring, the cool water from which is quite refreshing. St. Herman's Cave is part of the same park and is a brisk 15 minute hike from the pools.