Maya Mountain Cultural Cooking School

Maya Mountain guests have long pleaded with us for our Belizean recipes so they learn to cook some of our delicious creations back home! At long last, Maya Mountain guests, as well as visitors staying in other accommodations, will have the opportunity to learn some of these wonderful dishes.
Each course includes either an adventure to the San Ignacio town and market just one mile away or a tour of the Maya Mountain Lodge grounds to view a diversity of edibles and ornamentals, many of which are ingredients in the course menus.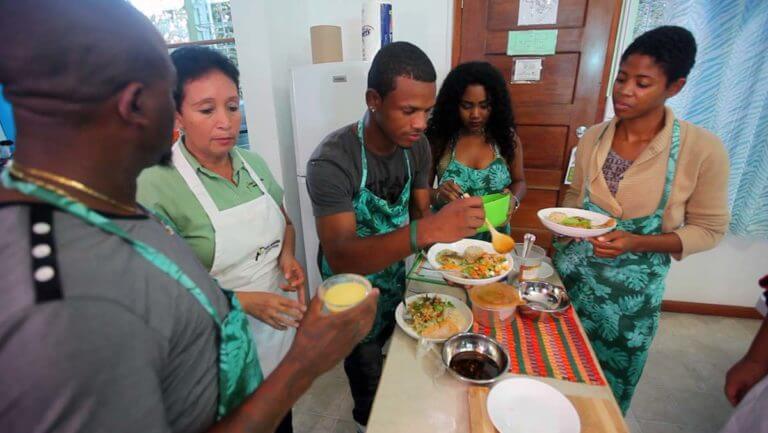 COURSES OFFERED
---
              Course 1 – Maya Regional cooking
              Time: 8 AM to 1 PM
COURSES INCLUDE
---
Introduction to locally available ingredients and possible substitutions

Hands-on preparations

Lunch consisting of the food you have cooked

Recipe book including the recipes you prepare

*Vegetarian non-meat or non-fish options available on request (Please request night before)