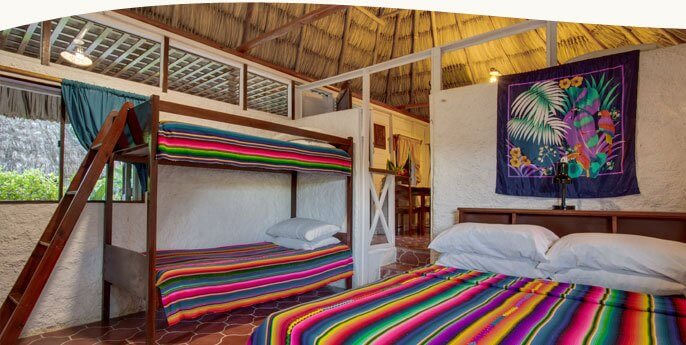 Family Vacation

At Maya Mountain we specialize in unforgettable family vacations. We know how hard it is to find family friendly accommodations and activities that the whole family can experience together and learn from – so we have created an environment to make sure our families have a great time.
HERE ARE SOME OF THE THINGS WE DO TO MAKE YOUR BELIZE FAMILY VACATION EXTRA SPECIAL:
Family-friendly adventure packages
Our vacation packages include adventures for the whole family

Family Pricing
We have family rates to make your stay more affordable. Children /teens under 18 stay free in room with parent.

Family Lodging
Family cottages include bunk beds and doubles. Family Suite includes 2 rooms: master and kids room.

Family Dining
Families find the variety and presentation of our meals exciting and delicious (your kids may try things you never expected!). Have a picky eater? or dietary restrictions? No problem- we can fix a special meal for them.

Family-friendly staff
Whether it's putting a band-aid on a scraped knee, explaining the difference between a moth and a butterfly, or cleaning up spilt juice – Our staff will make your children feel right at home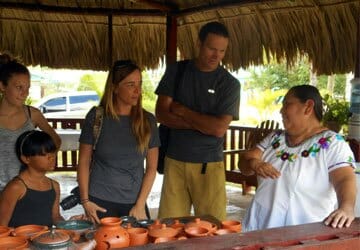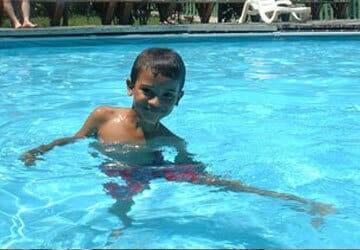 Fun things to do at Maya Mountain
Our jungle lodge includes a large variety of exciting plants, birds, bugs, and fruits to discover. We have a swimming pool to enjoy and trails to explore. Also, there are a variety of games and a small reference library which includes relevant children's books.
Learning
Checklists designed to enhance our regular tour programs and activities here in the Cayo District are available on request when you come to Maya Mountain Lodge. These checklists cover three basic areas: Natural History, Culture and Archaeology.
On-site learning activities
With advanced notice we can provide some of the following hands-on learning activities: Story time, town tour, arts and crafts, cultural exchange, conservation, gardening and farming, and Belizean cooking.
OUR BELIZE FAMILY VACATION PACKAGES
Our Belize family vacation packages are similar to our Soft Adventure packages – but we allow more flexibility to accommodate a variety of ages. We will consult with you about the needs of your family and work out a plan with you. All activities are appropriate for ages 8 and up. Most can accommodate younger ages- we can offer alternatives for the younger vacationers if needed.

FAMILY RATE SPECIALS - on our basic package (lodging, transfers, meals)
Ages 1-5: FREE (with paying adult)
Ages 6-11: 50% OFF(with paying adult per child- staying in room with parent)

Day tour rates... Ask for discounts for children on day tours. The above schedule applies to many but not all day tours. Discounts for children are not available for Tikal and ATM.