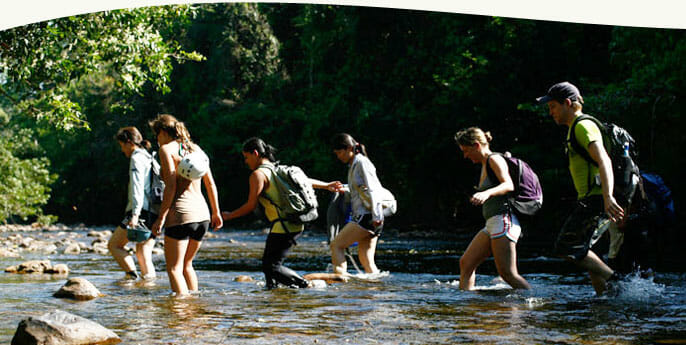 Maya Mountain Lodge has specialized in hosting small groups for over 20 years.

Groups are usually for the purpose of education but weddings, family reunions, and special interest groups such as dive groups also find the hospitality and special care exceptional. The fact that the lodge is all inclusive allows a seamless integration between tours, meals, transportation, and other activities.

Suzi and Bart, the owners, are both educators who now specialize in hosting educational Field Trips. Over many years they have developed a network of local teachers, guides, and lay specialists who can collaborate with visiting professors to enrich the learning and make for lasting memories of Belize. Both Bart and Suzi are popular speakers on subjects such as eco-tourism.

Family tourism is one of Maya Mountain's specialties. We have hosted several family reunion trips with up to 25 people for 7-10 days. A diversity of activities attracts people of all ages. By assigning 2 guides to the group one can focus on the children while another on adult interests.

Wedding groups are always a joy. The lodge can provide many of the services including assisting with the license, engaging a minister if desired, decorations, catering the meal, and hosting the families for pre and post wedding tours.