The Maya Mountain Wellness Center for Preventative Health supports the individual's journey towards a more vibrant and longer life as he or she balances the mind, body, and spirit.

Probiotics:
Sauerkraut - The popular german way of preparing cabbage. Shredded and fermented, the cabbage naturally has the pro-biotic elements within the leaves. We only add salt and spices.
Yogurt - Our yogurt has a very high content of healthy pro-biotic bacteria. as opposed to the low bactria count common to supermarkets.  It is made without sugar. If desired, sweeten to taste with our locally sourced jams and honey.
Fire Tonic - The digestion booster! Try our stimulating "fire-cider" which improves the bodies ability to extract nutrients from food, boosts immune system, and a perfect flavour combination with our daily in-house freshly squeezed orange juice.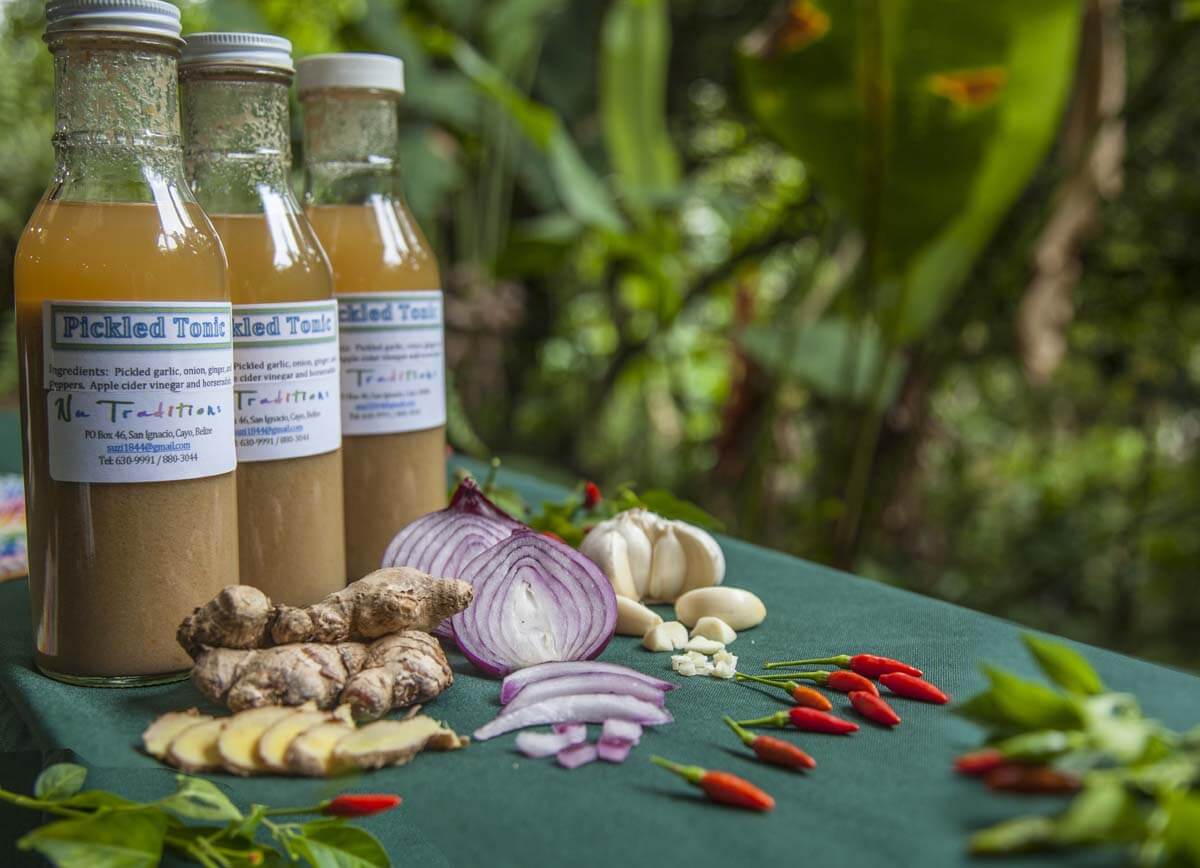 All Natural Fruit Rolls:
Mango - The most famous of tropical fruit - The Mango! Enjoy our perfectly portable and naturally preserved mango leathers. Great for going on a hike, tour, or even a quick dessert on the go.
Banana - The most consumed fruit in the world, the Banana! Known for its important nutrients such as potassium, manganese, magnesium, and vitamin B6.
Papaya - The papaya contains an enzyme that aids in digestion which helps promote a healthy digestive tract. Sweetened with a dash of honey, this papaya fruit roll is excellent.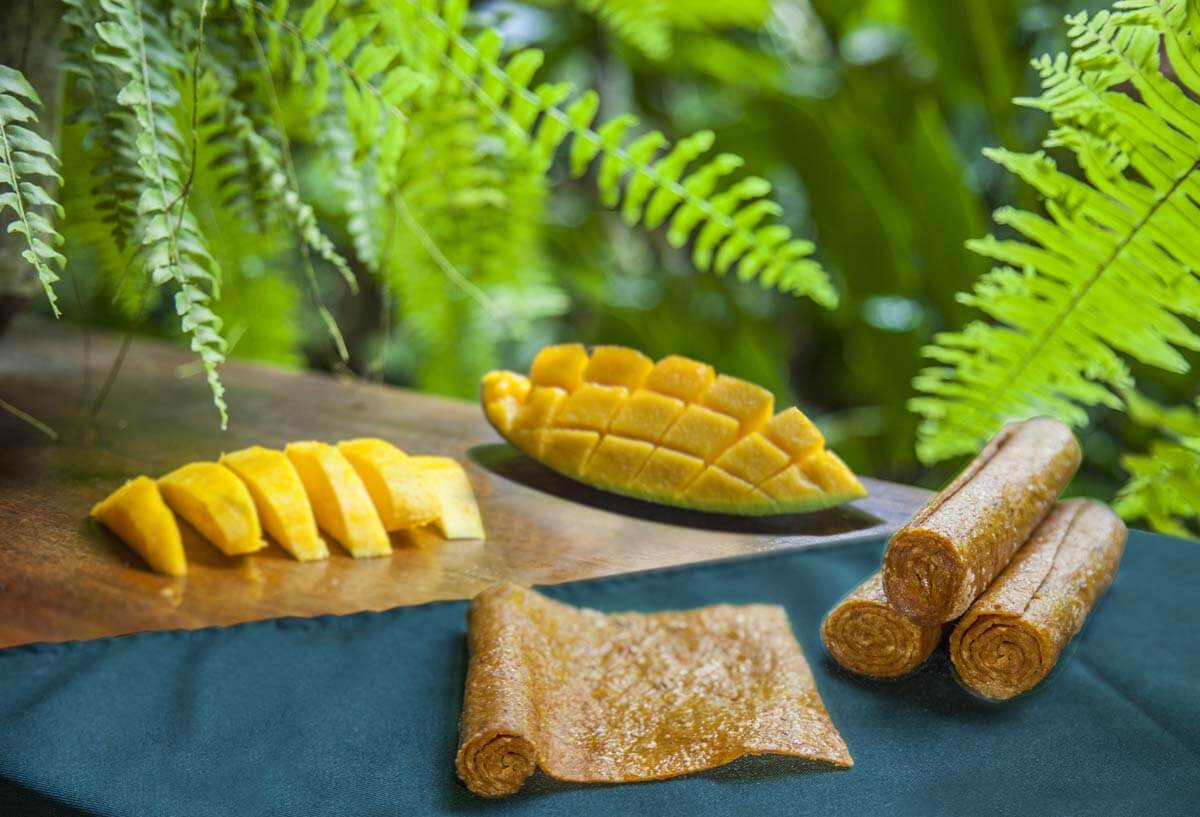 Breads:
Gluten Free Bread - Our gluten free breads use a variety of gluten free grains, primarily millet.
100% Whole Wheat Organic bread - We start from scratch by milling organic wheat berries, for a freshly milled flour with unmatched flavour. Most supermarkets "whole wheat bread" is actually a mix of 50% Whole wheat flour, and 50% white flour. Through years of practice, our chef's have perfected the hard to attain 100%, freshly milled organic bread-making art.
Sprouts:
Bean sprouts - After sprouting a bean, it becomes an alkaline superfood! Bean Sprouts are a popular item in asian american dishes, and the healthiest way to eat a bean! You can triple (at least) the nutrition assimilated by just adding water and a day or two of patience.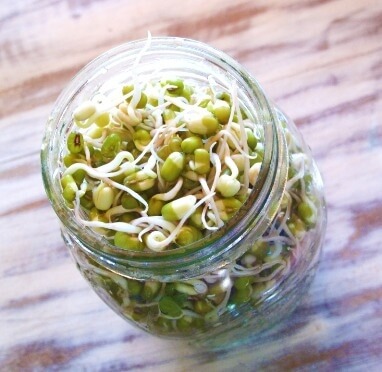 Mind, body, and spirit need a supportive healing environment to return to its normal state of wellness.
REJUVENATE WITHIN A HEALING ENVIRONMENT
At the Maya Mountain Wellness Center you enjoy:
A Beautiful and Tranquil surrounding.

You can immerse yourself in the tranquility of the rain-forest atmosphere as you relax and experience natural healing.  Gorgeous tropical gardens provide beauty on every side.

A Stress Free Curative Environment.

A stress free atmosphere is highly beneficial as it promotes creativity, strengthen bonds, stave off burnout, and is good for overall health and well-being.  Healing occurs naturally when stress is removed.  Put away those devises and let the healing begin!

A Relationship with nature through inspiring and restorative nature trails.

Be inspired by the natural beauty of nature as you walk our hiking trails.  Let the fresh air, sounds of the jungle, and warmth of the air heal you inside and out.  There are over 130 species of birds on the property so be sure to borrow our bird list and guidebooks.

A menu of Organic food plus pure water to nourish our bodies.

At Maya Mountain Lodge, our Nature's Kitchen Restaurant strives to serve the healthiest AND most delicious nutrient dense meals, using both traditional and modern wellness recipes. The ingredients come from our own garden and those of trusted friends who farm organically.

A Friendly and caring staff who support your goals.

The best feeling is knowing our friendly staff will support you in having a great personal or group retreat.  They have great insights on local culture, cooking classes, and the location of those hidden gems in our town, on our property, or neighborhood. Our staff is hand-picked for reputation in customer service satisfaction.  Together, as a team, they are awesome!

A Competent and supportive team providing spa services.

The Maya Mountain Wellness Center has a full spectrum of spa modalities, from hot stone therapy, to Swedish massage, to instructional yoga classes.  Our spa & wellness center is a wellspring of support to your healing, learning and happiness.
The staff look forward to welcoming you to enjoy the restorative effects which nature provide you during your stay.  We strive that you will want to visit us regularly.
All our accommodations have a/c, private bath, wifi.
Each is tastefully decorated with local decor.