ORGANIC GARDENS:
Our organic gardens are a model for sustainable living practices. The public is welcome to visit and see the projects, and how simple it can be to grow your own food:
Organic gardens provide for our wholefoods restaurant
Organic eggs are raised on our farm
Garden Tours are fun for all ages
The Aquaculture Project (ready November 2018) surrounds our restaurant with organic vegetables and herbs
A Permaculture discussion and/or video is available by reservation after dinner on Wednesdays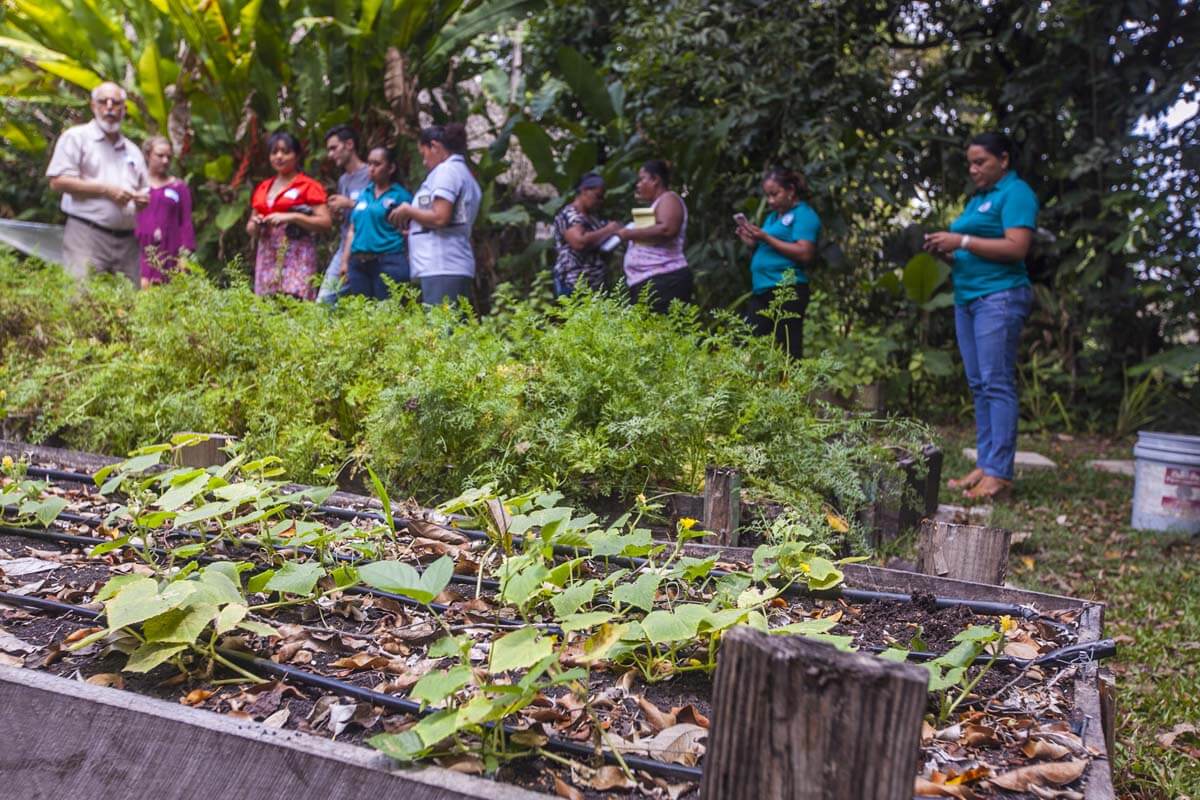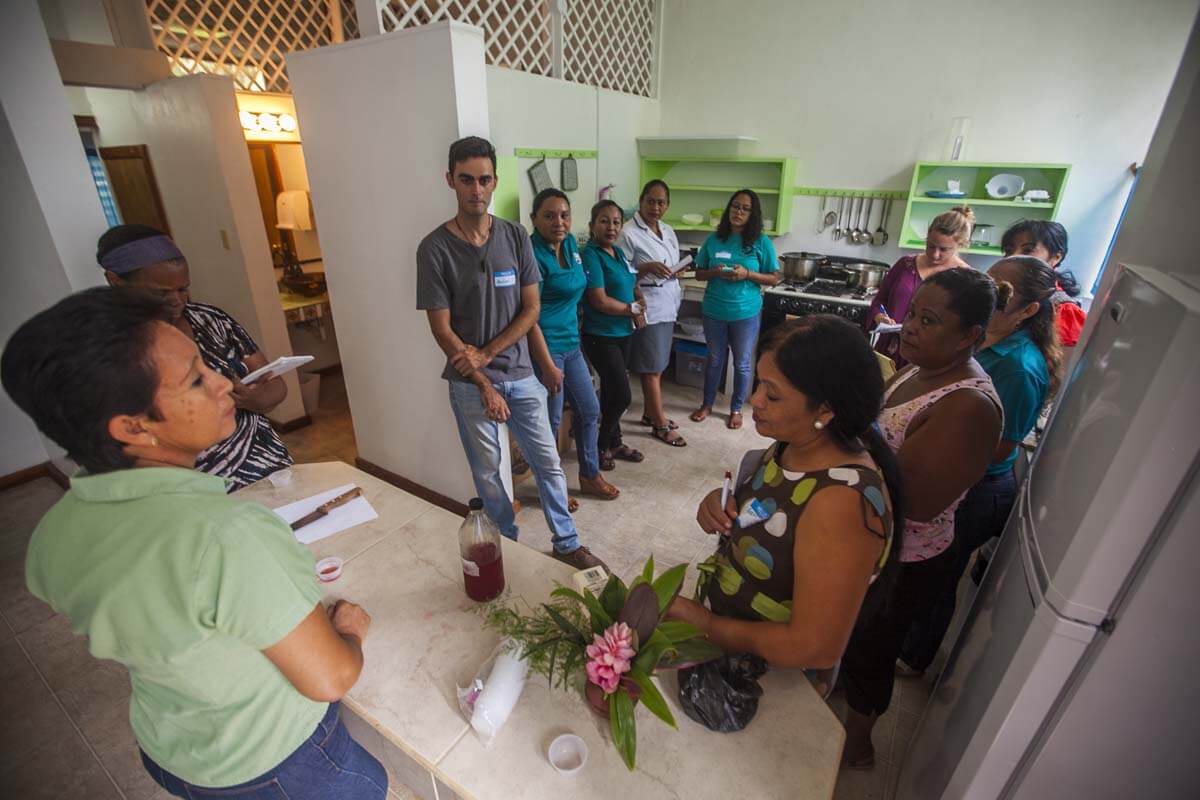 SUSTAINABLE LIVING: A CENTER OF LEARNING FOR ALL AGES
It is our desire that the Maya Mountain Lodge will be able to facilitate learning by displaying models of sustainability. Visitors have a chance to see examples of regenerative agriculture and sustainable living.
Families enjoy learning together the principles of permaculture.
Visitors learn Belizean heritage through herbs and plants.  World citizenship is learned through the principles of permaculture as students learn the importance of safe and sustainable agriculture. We have facilitated learning experiences for all levels of learning both Belizean and visitors from abroad.